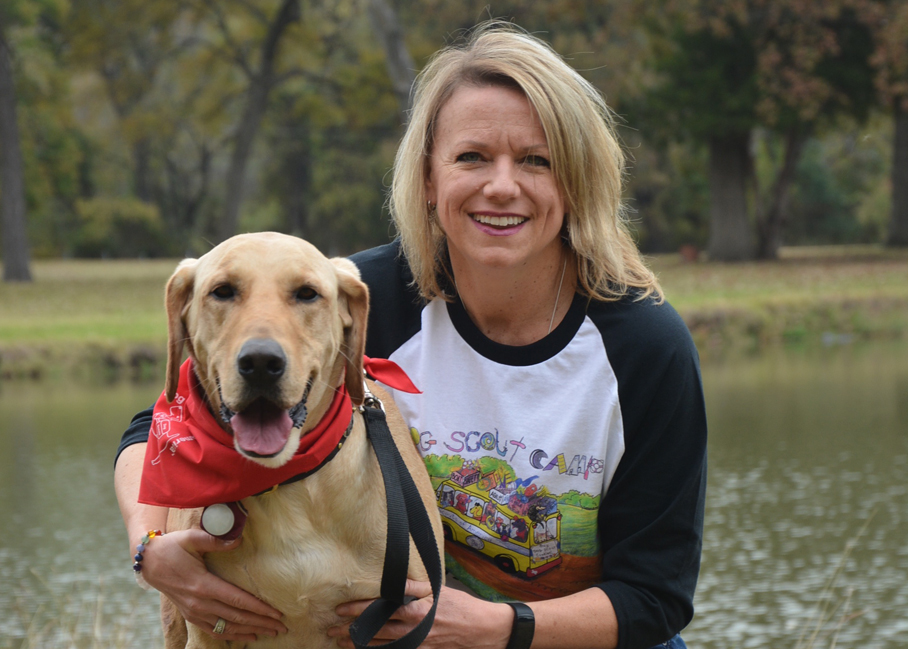 Tammy Doak
Tammy, the founder of Bark Avenue is extremely passionate about animal health and longevity. Tammy is certified in Animal Naturopathy which focuses on following the 8 laws of health. This encompasses feeding species appropriate fresh foods, avoiding toxin exposure and getting plenty of exercise and sunshine. Tammy also holds a certification as a carnivore nutritionist and consults regularly with customers to determine the best diet for their pets. She works with many pets who have food & environmental sensitivities to become more balanced through the proper diet and supplementation. Tammy enjoys spending quality time with her 5 dogs in her spare time.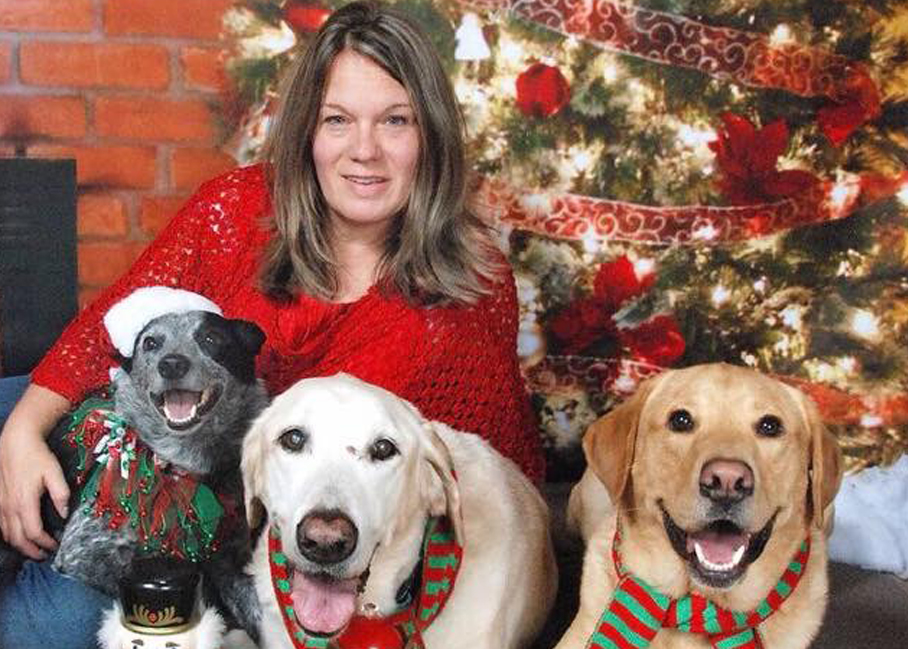 Lisa Hamilton
Lisa started at Bark Avenue in the summer of 2012. She always enjoy talking with our customers and loving on their babies (which is her favorite part of the job). Currently she have 2 dogs - Marla, my Blue Heeler/Border Collie and Mason, my Golden/Lab. Marla came from a former co-worker who rescued her mom (who was pregnant with Marla and her siblings) on the side of the road in Oklahoma. Mason is from one of our favorite rescue groups - Big Dog Rescue Project.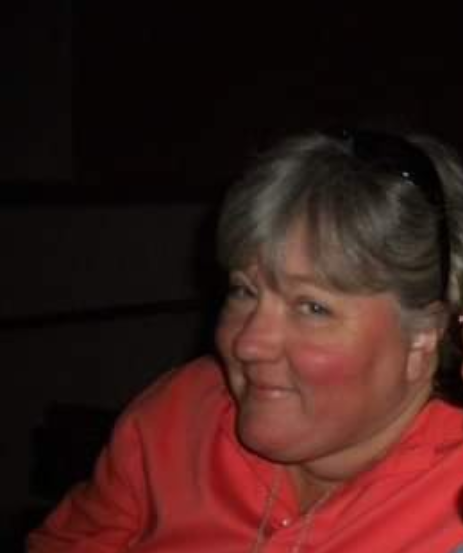 Dawn Or
Ive been an animal lover my entire life. I truly believe that we have been fed so much misinformation on how to "work" with and what or how we feed dogs that we cause more damage than good.  Dogs deserve better and if we would just learn from them we can see how easy it is to work with them and not against them in  both behavior and nutrition.
Our pets deserve to be healthy both physically and mentally and when we take them into our homes it is our responsibility to do what is best. That is where getting to be part of the Bark team comes in. There is absolutely no shame in asking for help with your pets.
Our pets deserve to have someone try to understand them, someone that understands they aren't just "bad dogs", or " forever unhealthy dogs".
I met Tammy almost 10 years ago and spent as much time as I could just hanging out at Bark Avenue absorbing nutritional knowledge when I could. I am honored to work at Bark Avenue now as I get to help pet owners both nutritionally and behaviorally.
The continuing learning growth and  team atmosphere can not be matched. You and your dogs are not just customers..but extended family.

Sadie Bell
Sadie Bell Freeman, is a transplant from a small town in Alabama; where she was born, raised, and spent the majority of her young adult life. Sadie Bell Majored in theatre with a concentration in performance. She says her passion for dogs (and all other animals for that matter) stems from her childhood. After school, most days, Sadie Bell liked to watch Animal Planet rather than cartoons when she was growing up. National Geographic Documentaries about animals were some of her favorite films too. Her passion for animals has followed her throughout her life and she believes that's what led her to working here with us! She plans to pursue her acting career now that she is out of school and has become a permanent resident of Texas; but she couldn't have chosen to work at a place "just to pay the bills". "That just wouldn't be sustainable in the long run"; she says, "I needed to be as passionate about my day job as I am about my acting career… and that's exactly what I've found here at Bark Ave".
Brandon Brigance
Brandon grew up in Texas with a passion for all animals, but especially dogs. After highschool he went to culinary school developing an affinity for the culinary arts. He spent the vast majority of the past 12 year as a chef in fine dining. Using his extensive culinary background he helps with the bakery's baking needs.  After getting burnt out from the exhaustive nature of restaurants and managing them, he decided to move on to a field he has just as much passion for; the pets of america. He has a German Shepherd/Rottweiler mix named Breña, a cat named Fawkes, and shares a schnauzer named Bella with his wife. He prefers long walks on the beach, but settles for video games.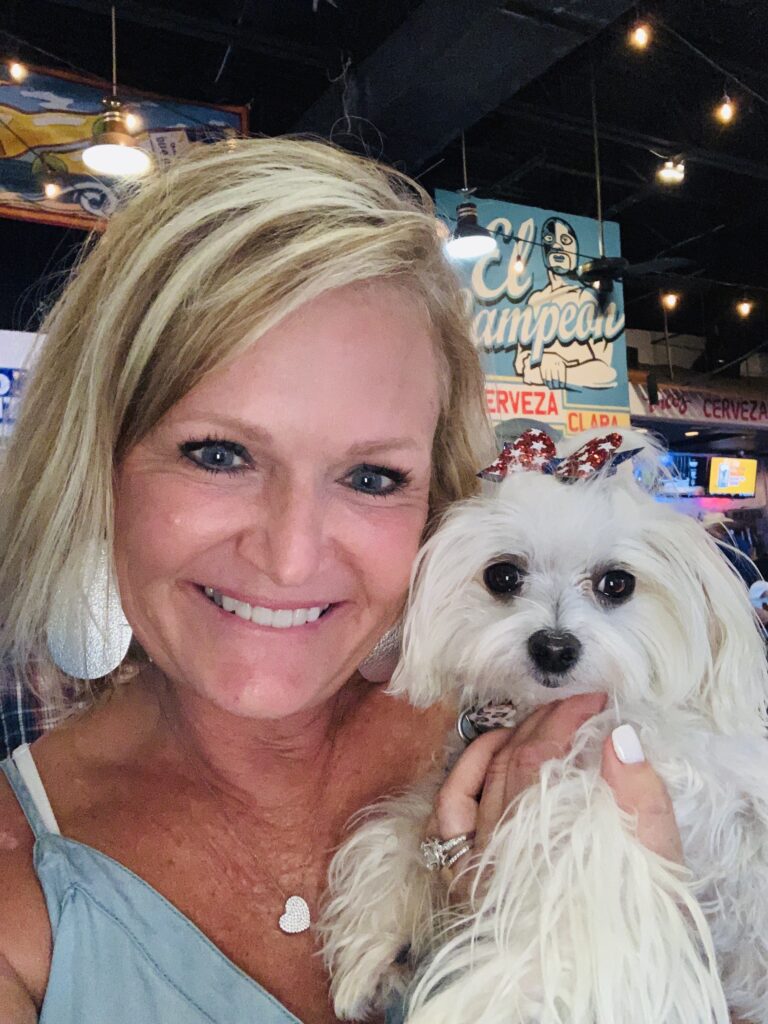 Marcia Wieting
I  was born in Winston Salem N.C. I moved to Texas when I was in the 5th grade so I feel like I am a true Texan.I am married to my wonderful husband Jim and we have the sweetest little Maltese named  Hope.💗I have loved animals my whole life and I have had them in my household for  as long as I can remember. I can't imagine it any other way. I have known Tammy and I have shopped at Bark Avenue for many years. The journey began helping my sweet Cj fight cancer. Sadly he passed 5 years ago and I became the proud mommy of sweet Hope.  She is the love of my life and I can't imagine life without her. We also have a kitty that thinks he is a dog. His name is Tom.  I help in the baking department creating yummy treats for all of the sweet pets that come in to Bark Avenue.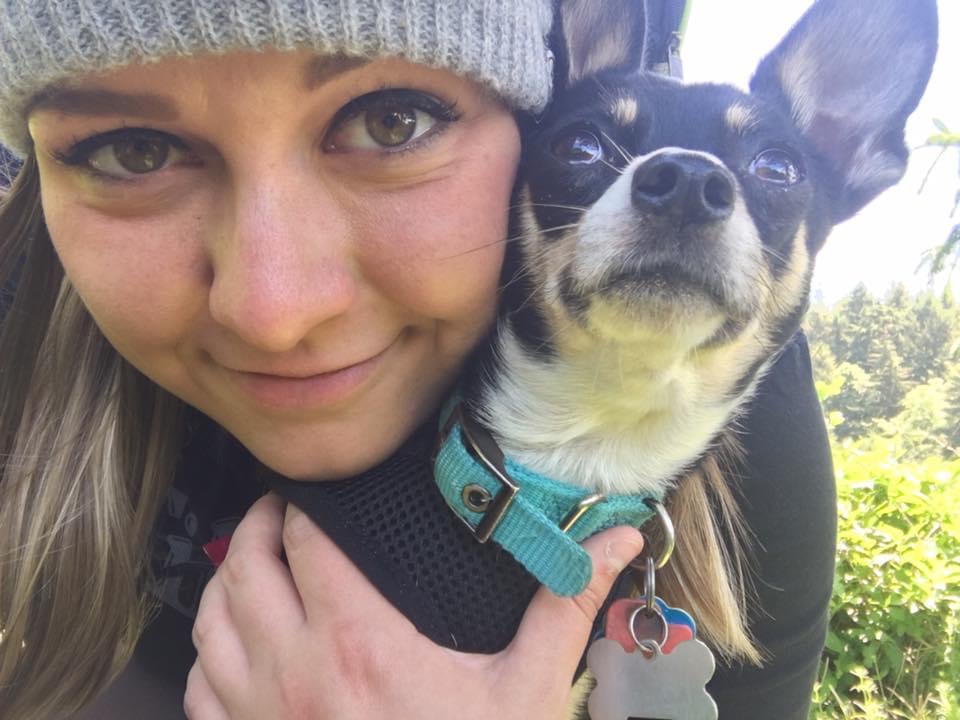 Lily Clegg
Lily is a Texas native with a lifelong love of dogs. Lily attended the University of Oklahoma and graduated with a BA in Creative Media. Currently she's putting her creative skills to use helping decorate cookies and cakes at Bark Avenue's in-house bakery. Lily enjoys writing, drawing, sewing, cooking, and most of all, Star Wars. Lily's best friend is her rescued chihuahua mix, Desi, who enjoys cuddling under blankets and sampling some of Bark Avenue's fishiest treats!